Nº1 Boat Excursions
Best Excursion at Tenerife !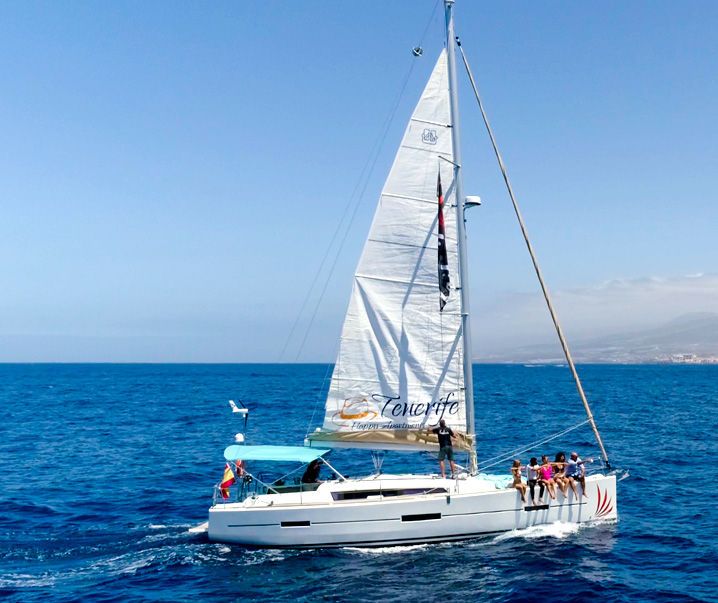 If you are looking forward to spending unforgettable holiday moments in Tenerife with your family and/or friends, opt for the Sailboat Kailani. Its limited capacity – maximum 10 peoples – will allow you to enjoy a personalized service; besides, our experienced and qualified skippers will guide you along the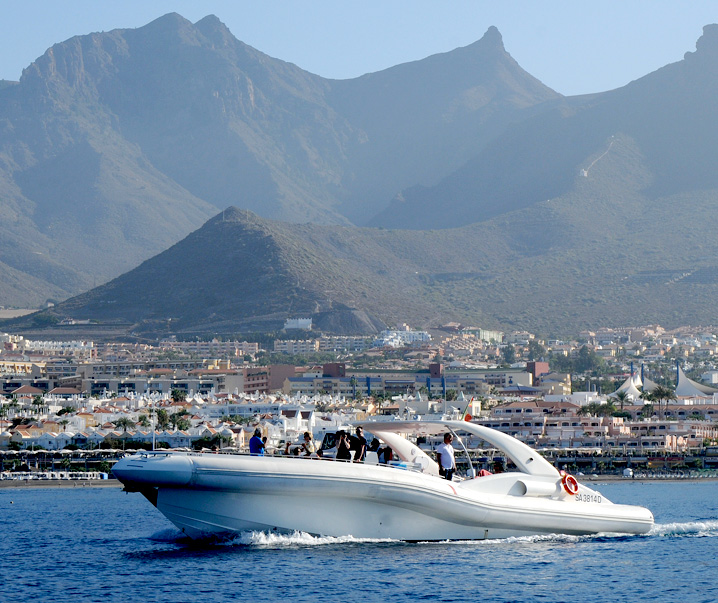 If you are looking forward to spending unforgettable holiday moments in Tenerife with your family and/or friends, opt for a private boat tour. We have choosen the best sailboats, catamarans or yachts available in Tenerife: We propose different types of activities: private cruise, private fishing or private boat party.
Don't forget to check our
Selection of boat tours in Tenerife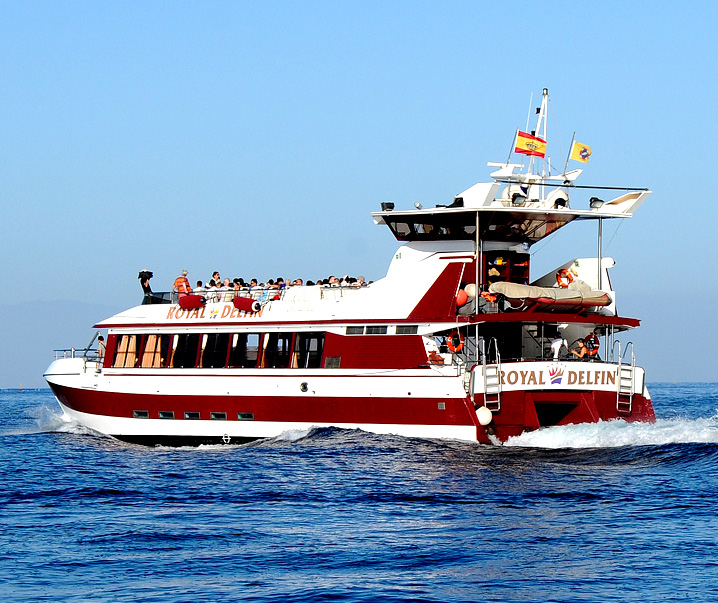 The dolphin watching excursion by Royal Delfin is the ideal option for who wants to embark on a boat in Southern Tenerife and spot plenty of dolphins. This morning trip takes you along the coast of the island, at around two or four nautical miles from shore, so you can experience a close encounter
The excursion aboard Peter Pan boat is ideal to make your way through Southern Tenerife, with a very funny boat tour starting from Los Cristianos harbor and sailing along the whole coast of Southern Tenerife for about 3 hours. This trip aboard an authentic Portuguese Schooner of the last century, also known as Peter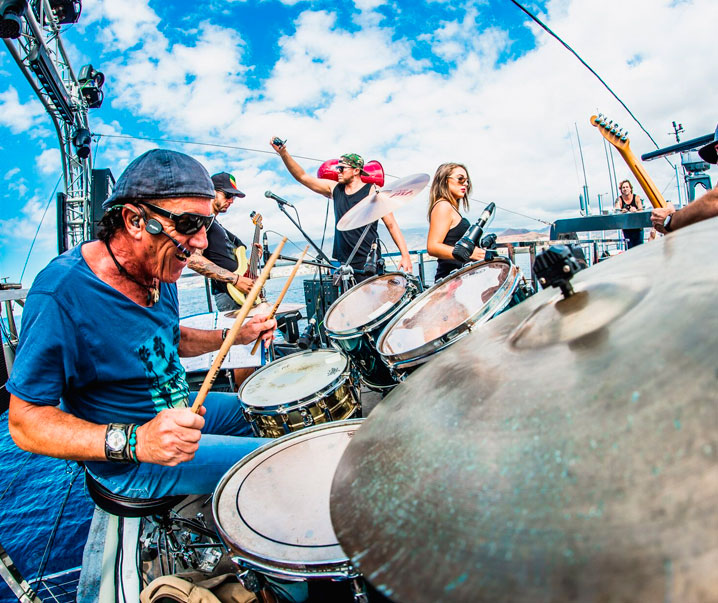 Come aboard our Ocean Rocks yacht in Southern Tenerife, which hosts a restaurant, a concert hall, a bar and even an artisan ice cream shop. Enjoy a memorable sea trip where music lovers will dance to the sound of the biggest pop/rock hits reinterpreted by the best bands in the island. A 3-hour musical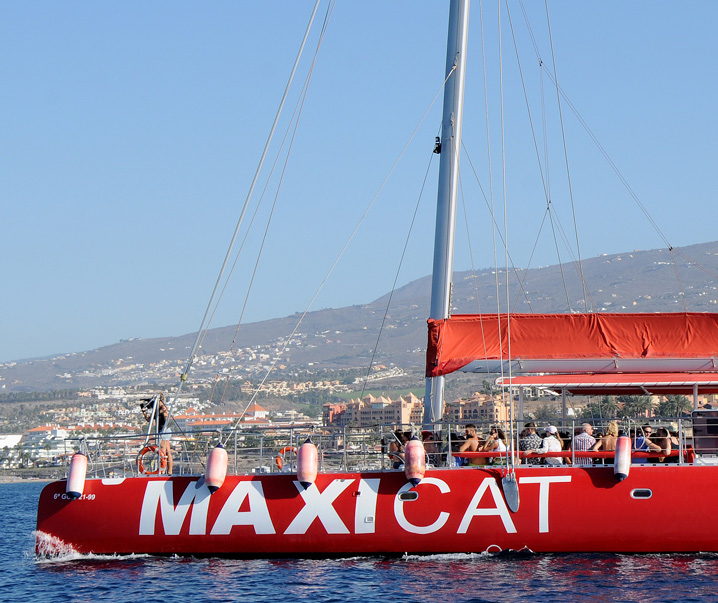 Tenerife water activities offer is wide, with options both for adventure seekers and families who want to have a relaxing time. One of the most interesting options is Maxicat, an ecological catamaran placed in Puerto Colon, an exclusive harbour located in Tenerife's South Coast, that goes across the border of South Tenerife and includes sightings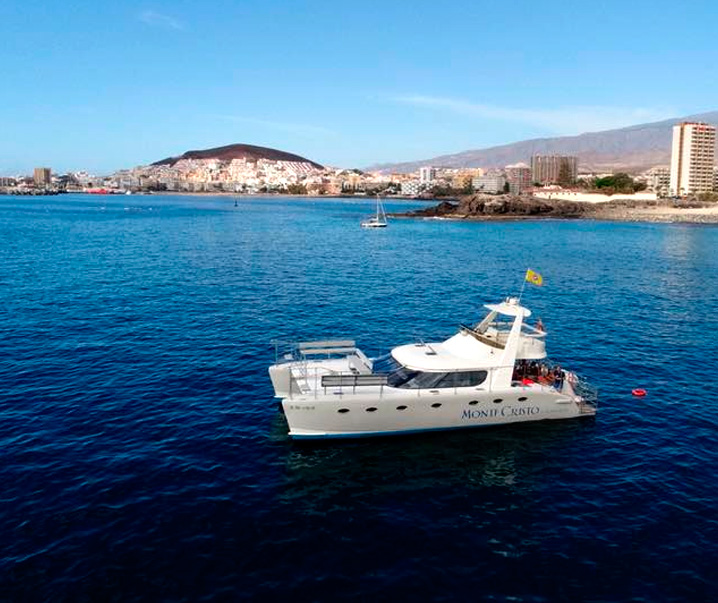 Taking an excursion on the Monte Cristo private catamaran is an great opportunity to discover the Southern coast of Tenerife in a very unique, smooth and intimate way. The boat complies with all the security regulations and offers outstanding commodities. On top of that, Monte Cristo also boasts an incomparable flybridge, which is wide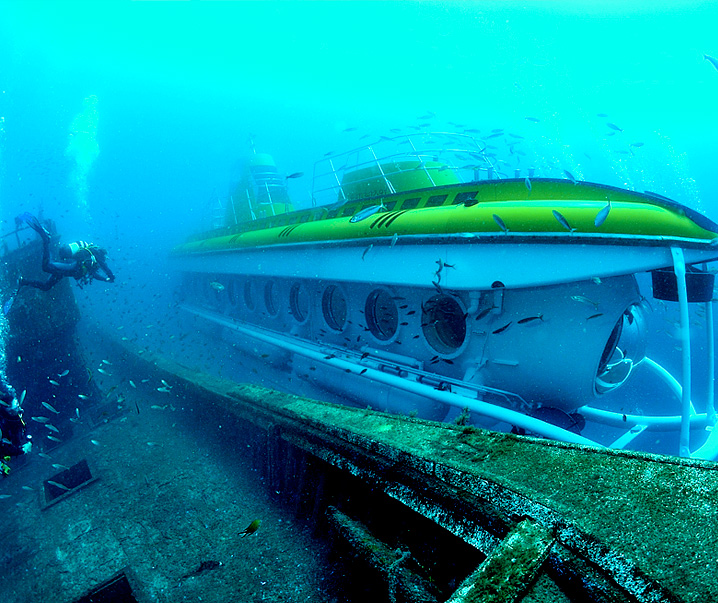 The underwater excursion with Tenerife Submarine is a very unique activity in Golf del Sur. As its name implies, it is a one-hour submarine trip in groups of up to 30 persons. This stunning underwater adventure takes you into Puerto San Miguel, where you can spot many different species of fish and marine life,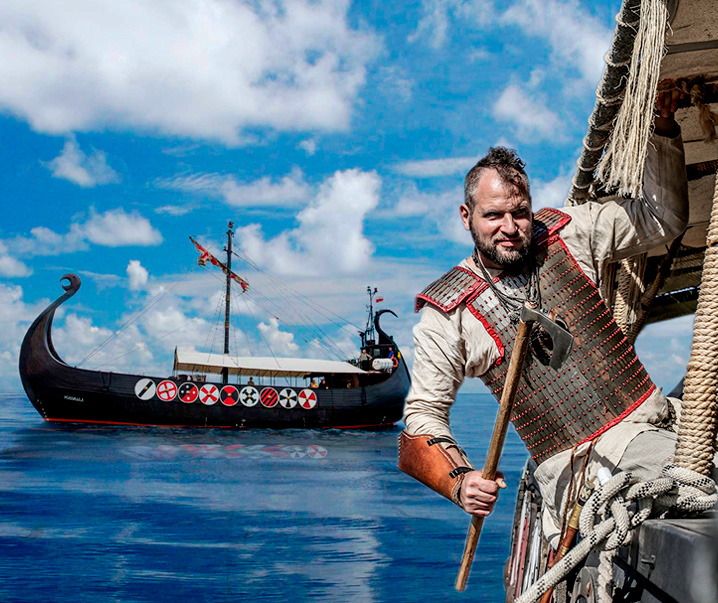 Get yourself unique and unforgettable memories in Tenerife aboard our Viking ship. This amazing cruise, full of fun and adventures, will allow you to enjoy authentic Viking shows, eat excellent food, and spend very special moments watching whales and dolphins in their natural habitat. Adventure on a Viking ship in Los Cristianos and leave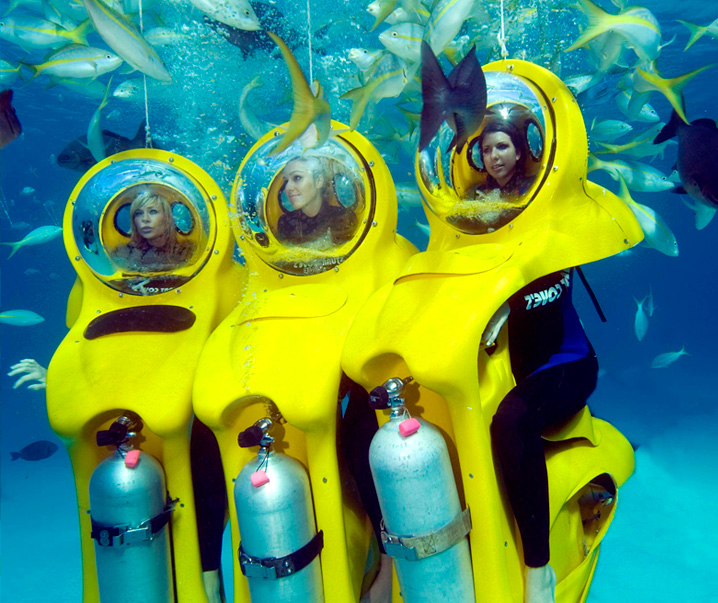 The excursion offered by Bob Diving, from Puerto Colón in Southern Tenerife, is not usually seen on coastal cities. It consists in a water immersion with sea scooters; once under the water's surface, you can admire the fishes swimming around, the seabed with its rocks and corals, and all those details that make this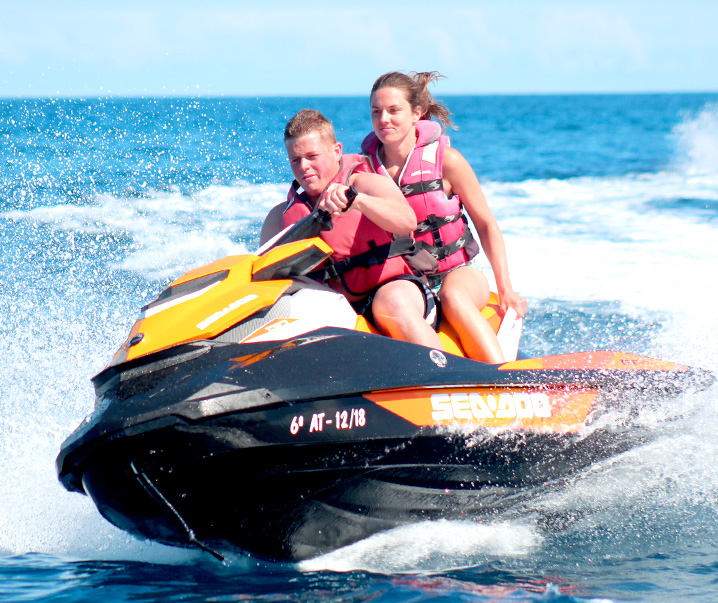 Jet Ski excursion in Puerto Colón is a fully-entertaining adventure and an absolute must-do in Tenerife. Enjoy this unique opportunity of riding a jet-ski along the Southern coast of Tenerife with a total feeling of freedom and security and the help and support of the instructors and fellow travellers. If you are looking for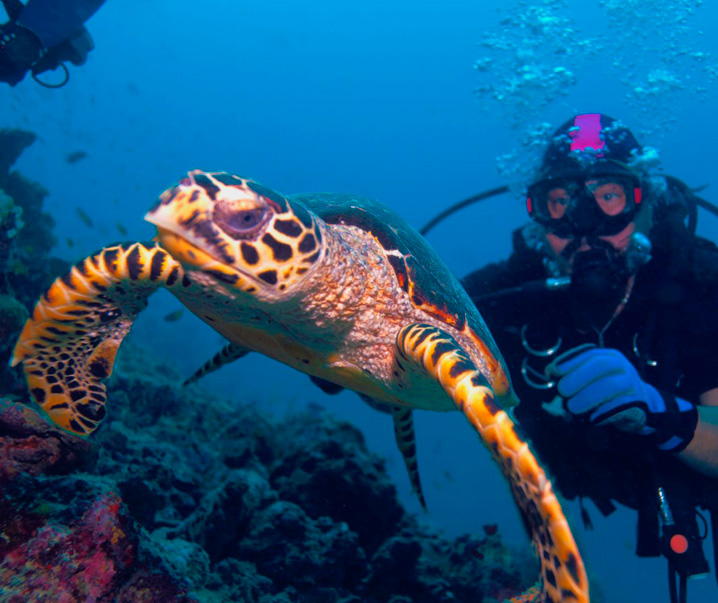 Thanks to its privileged environment, discover Tenerife flora and fauna, which has become an international reference for scuba-diving. Our dive crew is a team of experienced and enthusiast professionals, who will share with you their passion for the seabed, in a safe and nice environment where you will feel like a deep-sea explorer. Diving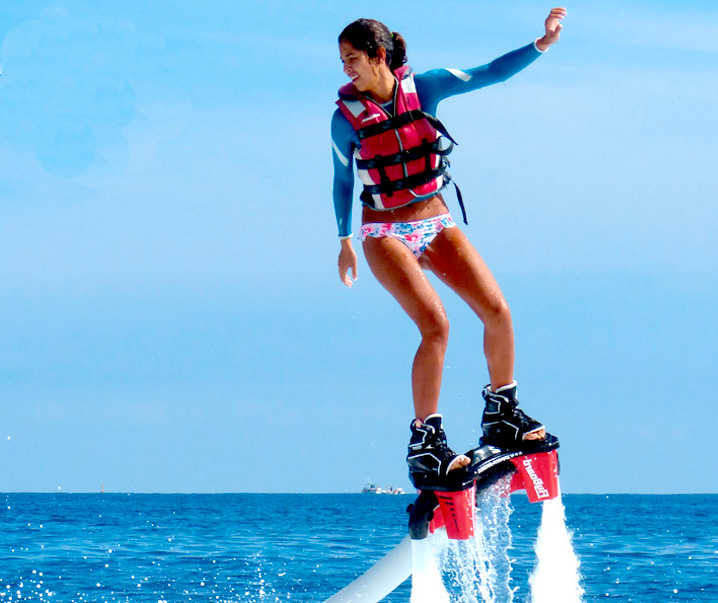 Join us at the beach and enjoy an unforgettable holiday experience in Tenerife. We offer a wide range of thrilling sports & activities: FLY BOARD Come and discover THE activity that causes great sensation on Tenerife beaches: the Flyboard! Propelled by powerful water jets, you will blast out of the water like a real super-hero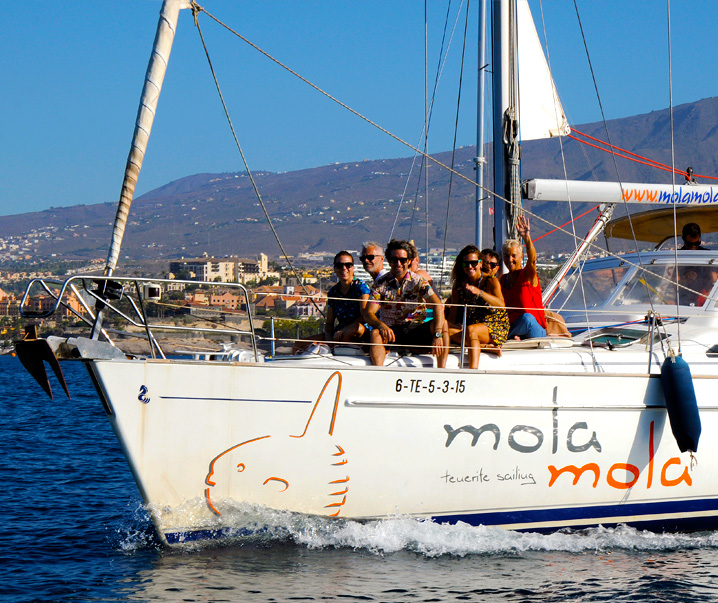 Mola Mola Tenerife is a luxury sailboat located in Puerto Colón harbor, in Fanabe, in the south of the island. Tenerife has endless activities to enjoy the sea and its beautiful beaches, that along with its weather constituted the perfect choice both for tourists and residents. There's a wide catalogue of water activities that
* Those discount rates aren't available for all parks, helicopter, Buggy Safari and bundle offers.